The Nordics
About the Nordic Market
The Nordic markets are Sweden, Denmark, Norway, Finland and Iceland. In 2019, we welcomed 256,000 visitors from the Nordic countries to the island of Ireland, who spent €116/£101 million during their time here. The Nordics is the joint seventh-largest market for overseas tourism to the island of Ireland.
In 2019, there were 245,000 visitors from the Nordic countries to the Republic of Ireland. There were 22,000 Nordic visitors to Northern Ireland. Tourism Ireland's Nordic office in Copenhagen is active in Sweden, Denmark, Norway, Finland and Iceland. These are in order of priority, with Sweden and Denmark representing the largest prospects in the medium term. We run online activity and drive to one tailored English language subsites of ireland.com. We have a very active publicity programme in Sweden, Denmark and Norway and we have relationships with Nordic travel trade in all five countries. We also work with air carriers operating services to Ireland from the region. 
The majority of Nordic visitors to Ireland are slightly older (40+) and they are likely to be travelling in couples or with small groups of adult friends. The typical Nordic holidaymaker stays for an average of five nights in Ireland. Nordics are very comfortable speaking English and enjoy meeting and talking with Irish people. City breaks, especially Dublin, are a key attraction for Nordic visitors. They are interested in Ireland's culture and history and enjoy high-quality local food and drink. 
Air Access
Pre Covid-19, direct air access to Dublin was very good with Ryanair, SAS, Norwegian and Finnair operating frequent weekly services year-round from all four Nordic capital cities. Ryanair also operated two regional routes - Gothenburg-Dublin (Sweden's 2nd city) and Billund-Dublin (second largest catchment area in Denmark) . Due to the huge geographic area of the Nordic region, Nordic travellers are accustomed to taking connecting flights from small regional airports through the main city hubs to reach overseas destinations. 

Why should you target this market? 
Positive outlook post Covid 19: Nordic economies have been able to weather the global crisis comparatively well. The coronavirus spread has been kept largely under control, and economies reopened quickly and have largely remained open. The safety nets of longstanding welfare states, solid public finances, strong online cultures facilitating working from home, and a large public sector, all have helped to limit the damage so far and consumer confidence remains relatively high.

Higher Revenue: With higher salaries compared to other European markets, Nordics are less price sensitive. They are willing to pay for high quality food and drinks and authentic, uniquely Irish experiences. Of all the short-haul markets they have one of the highest spends per head. Nordic economies expect to recover faster than others after Covid. 

Short haul: Direct flights to Ireland from the four main Nordic capital cities are around 2 hours.

English speaking: Nordic visitors are the English-speaking Europeans. They can enjoy a trip to Ireland and engage with local people entirely in English without the need for any translation. Industry partners can appeal to them very easily through English both at home and in market.

Golf : With over 1 million registered golfers across Denmark, Sweden, Norway and Finland there is good awareness of Ireland's golf product, especially our links courses which are open longer than most courses in the Nordics. 
How to work in the Nordic market
Tourism Ireland in Copenhagen offers a range of industry opportunities to any industry partners who wish to work with the Nordic market.
Our Business Partnership Executive, Maarit Karkkainen, continues to keep the Nordic buyers updated, whether meeting with them in person or via online channels. We host an annual trade workshop in Q1 where industry can apply and get the opportunity to meet with our Nordic trade partners. We also facilitate a number of other opportunities throughout the year at trade events across the Nordics so please keep an eye on our industry opportunities.
The publicity team is led by Des Burke and we are constantly sharing inspiring and motivating stories about the Island of Ireland to our media contacts across the Nordics. We work closely with media and influencers and organise approx 80 visits to the island of Ireland each year. We are always looking for stories/ activities / Nordic connections that will resonate with consumers so please do get in touch if you wish to share your story.
Our Digital executive, Peter Maag manages our consumer marketing where we share highly inspirational content from campaigns including content created by industry partners, so we encourage you to reach out to us. We also host a monthly podcast series with industry partners.
Upcoming Activity
We run a number of campaigns at key times throughout the year to raise the awareness of the island of Ireland as a holiday destination for Nordic consumers. We also run always on programmes such as Paid Search and Paid content seeding to ensure we reach potential holidaymakers all year round.
We have 110,000+ Nordic Facebook fans, a steadily increasing number of Nordic followers on our English language Instagram page and 47,000+ GDPR-compliant contacts on our consumer database.  We target these warm audiences with inspiring photos of beautiful scenery, videos of music and content that has a Nordic connection tend to perform very well.
Further information about the Nordics
Opens in new window
Nordics Market Profile
PDF | 612KB
Opens in new window
Nordic Social Media Factsheet
PDF | 7.44MB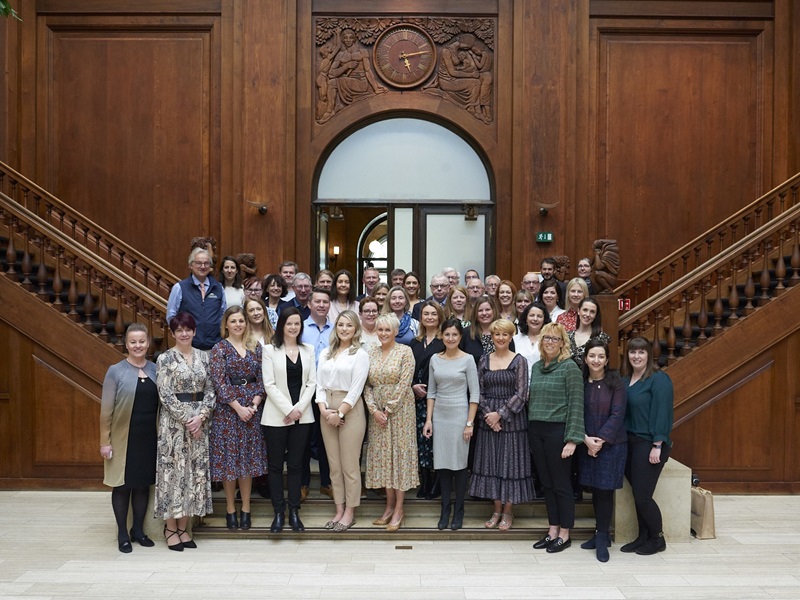 Tourism Ireland hosts B2B workshop in Copenhagen
Related content