Spain
About the Spanish Market
In 2019, we welcomed 431,000 visitors from Spain to the island of Ireland (+2% on 2018), who spent €218/£190 million during their time here.
Spain is the fifth-largest market for overseas tourism to the island of Ireland. In 2019, there were 411,000 visitors from Spain to the Republic of Ireland (+2% on 2018). There were 38,000 visitors from Spain to Northern Ireland (+9% on 2018).
Why should you target the Spanish market?
Spain is the island of Ireland's 5th largest source market of overseas tourists. We aim to regain this position as we build back international tourism in 2023.
93% of Spanish holidaymakers are under 65 years of age, younger than other European markets. They are important visitors to the island of Ireland staying an average of 6 nights, and while many will visit Dublin, a significant proportion travel to the regions holidaying outside of Dublin. One-quarter of Spanish holidaymakers are repeat visitors, and they are very familiar and comfortable with travelling around the island.
Research undertaken by Tourism Ireland tells us that Spanish are looking for value-for-money, wide open spaces, breath-taking scenery, and getting away from it all; all of which the island of Ireland can offer in abundance.
How to work in the Spanish market
Tourism Ireland Spain has a digital and social media focus. We have a warm audience of approximately 600,000 consumers across social media communities and email platforms.
Do you have eye-catching imagery or digital content to share? Our rebuild campaign highlights the wealth of the tourism industry on the island of Ireland through engaging and motivating content as well as special offers.
Do you have a Spanish speaker in your team? We target press media through a series of promotional activities, news releases, virtual events, and interviews. We will engage with the travel trade through a series of educational webinars, virtual meetings as well as sales missions in Madrid, Barcelona and Bilbao in early 2023.
Social Media and Digital Partnership Programme
Please look out for opportunities to participate in Spain's consumer activities throughout the year. You can work with us by providing content for social media, e-zines and even collaborate on competitions.
Further information about Spain
Opens in new window
Spain Market Profile
PDF | 682KB
Opens in new window
Spain Social Media Factsheet
PDF | 1.8MB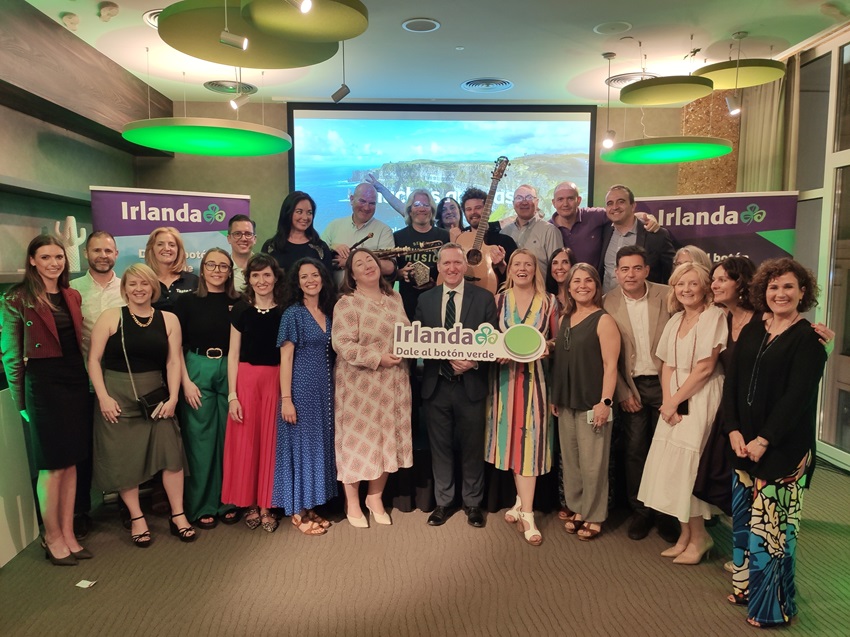 Spanish sales mission 2022
Related content