France
About the French Market
France is our fourth-largest source market and in 2019, we welcomed 557,000 French visitors to the island of Ireland – 5% of all visitors. Revenue generated by French visitors that year was €283/£246 million. In 2019, we welcomed 347,000 French holidaymakers to the island of Ireland. France was our fourth-largest source of overseas holidaymakers and accounted for 6% of all holidaymakers to the island.
Tourism Ireland focuses its resources on targeting 'Culturally Curious' travellers in France. These accounted for around 64% of all French holidaymakers who visited in 2019. 'Culturally Curious' travellers are particularly interested in meeting the locals, getting off-the-beaten track to explore the area and to feel connected to nature. Seventy-one per cent (71%) of all holidaymakers from France in 2019 were aged 19-54. The younger cohort of visitors has been growing in recent years.
Almost 30% of visitors to Ireland from France travel between April and June; and 35% between October and March. French holidaymakers are important for regional tourism, with 38% visiting the West and 37% travelling to the South-West during their holiday. The French market has a repeat visitor rate greater than 30%.
How to work in the French market
In an ever-changing and competitive market, we will work with you to select the marketing opportunity that's right for you and support you in promoting your business, drive bookings and grow relationships from this all-important market.
Upcoming Activity
Please check the site on a regular basis, to find out what's on offer and how you can be involved throughout the year. You can also register for email alerts for the latest information and upcoming opportunities. If you have any questions, drop us a line – we're here to help.
Further information about France
Opens in new window
France Market Profile
PDF |643KB
Opens in new window
France Social Media Factsheet
PDF |2.3MB
Opens in new window
Germany and France- A strategy for growth
PDF |3.57MB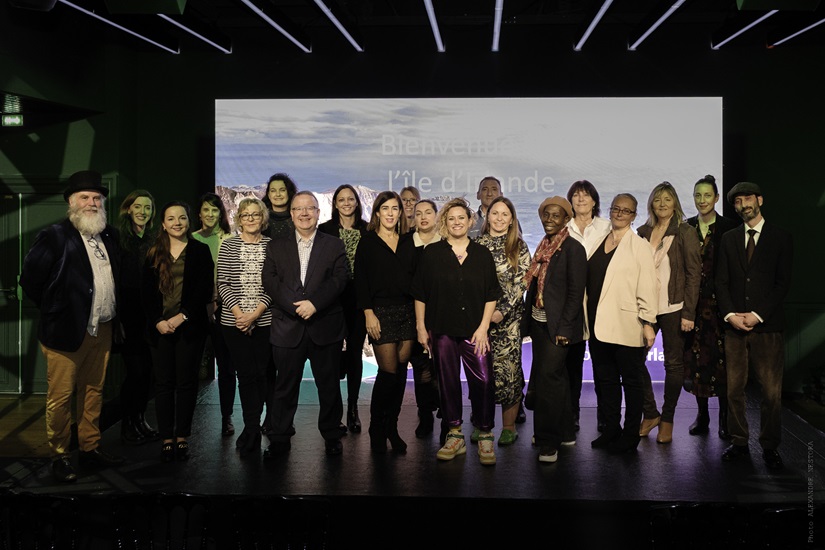 Tourism Ireland's B2B roadshow visited Nice, Lyon, Paris and Renne - November, 2022