Industry Tips
Website
Ensure that you have updated your product details with Fáilte Ireland and Tourism Northern Ireland for www.discoverireland.ie and www.discovernorthernireland.com as these websites feed the Ireland.com international suite of websites which had 23+ million visits in 2019.
Ensure to use high quality images that are unique to your product.
If your product is located on the Wild Atlantic Way, on the Causeway Coastal Route, in Ireland's Ancient East, in Irelands Hidden Heartlands or is one of Northern Ireland's Embrace a Giant Spirit experiences ensure to mention that in your description.
Register on Ireland's Content Pool and gain access to a wide range of imagery. If you are interested in sharing images or assets of your own, we would first invite industry in the Republic of Ireland to get in touch with Failte Ireland, and industry in Northern Ireland to get in touch with Tourism NI. Additionally, a new uploader has been created on Ireland's Content Pool that industry in the Republic of Ireland can avail of.
Regularly update your website highlighting any special offers.
Mention other products in your area such as key visitor attractions, accommodation and events to promote a variety of things to do and see in your area.
Insert GPS co-ordinates and use google maps to show the exact location of your business.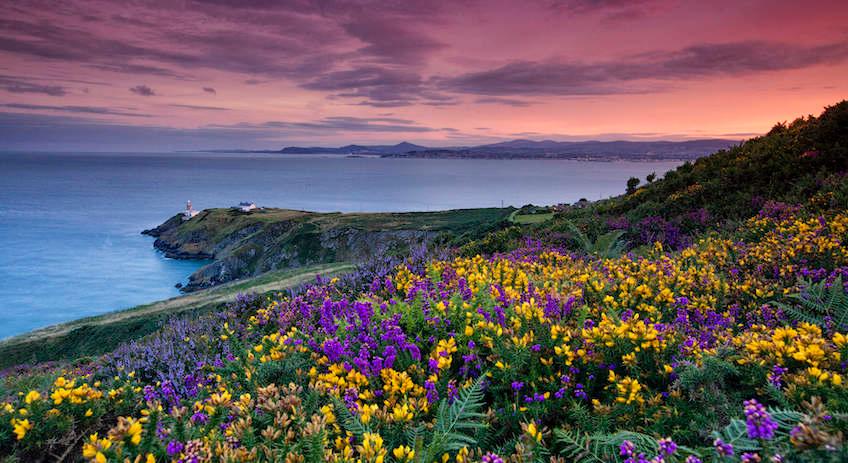 CRM - Customer Relationship Management
Keep your consumer database up-to-date and correspond with your visitors on any new developments. Send them St. Patrick's Day cards and Christmas or New Year e-cards. Follow them on social media.
Incentivise previous customers to refer their friends to your business. Word of mouth is the most cost effective way to attract more visitors.
Ask your visitors to post their positive comments and / or images on TripAdvisor and social media platforms.
Ask permission from your visitors to put their testimonials on your website.
Working in partnership
Establish alliances with other tourism industry partners in your area to offer dynamic packages that combine accommodation, activities, festivals and dining.
​Inform tour operators you deal with in advance about any good festivals in your area. Provide them with interesting content, images and packages - especially for the off-season.
Don´t forget your business cards and brochures when you attend any networking events as these are golden opportunities for you to cross-promote your product with other businesses.
For businesses in the Republic of Ireland, familiarise yourself with the tradeportal.failteireland.ie and meetinireland.com websites to register for overseas promotions.
For businesses in Northern Ireland, familiarise yourself with tourismni.com and express your interest for overseas events.
Sign up for alerts to hear about activities carried out in Tourism Ireland offices overseas and how to get involved.
Build relationships with Tourism Ireland overseas market office staff and keep them updated on any new developments in your business, or in your area.
Build relationships with your local Regional Tourism contacts and avail of the great services on offer from Fáilte Ireland and Tourism Northern Ireland, including training, quality assurance and networking events.
Use the 'Have you a story to tell?' facility to share any new quirky stories about your business, activities, festivals etc. that we can post on social media or use as a hook to gain media attention.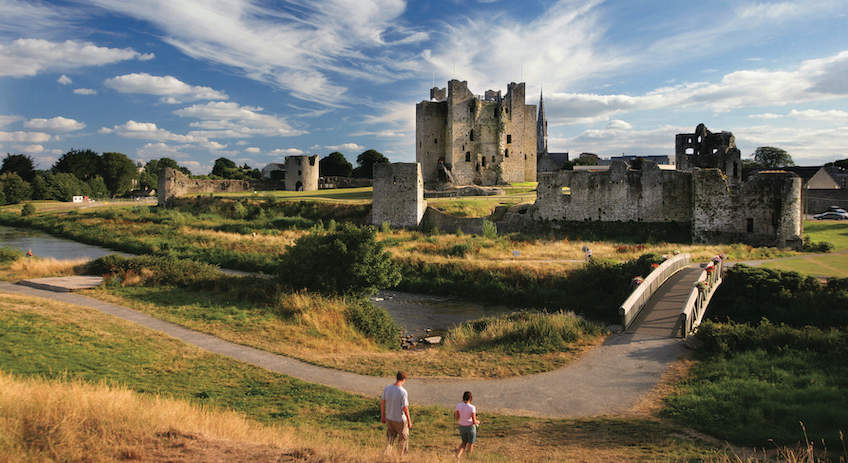 Email marketing
Tourism Ireland's approach to email marketing centres around sending regular, short, clean and concise emails to our consumers. We aim to establish a 'pulse' or a regular shot of information from Tourism Ireland that consumers can come to expect. This has helped us to:

Reach a larger proportion of our database
​Increase the depth of information and intelligence on our database
Provide a real boost of high performing traffic to Ireland.com
Increase opportunities to engage
We can see that typically when customers click through to our website from our email, they bounce less, stay longer and visit more pages.  Even more importantly they convert better to 3rd party commercial referrals to your business.

Research
Keep up to date with research and trends on our website and sign-up to receive the corporate e-zine.
See our latest visitor numbers.
Make the most of your attributes
Define your USPs (Unique Selling Points) and don´t be shy about selling them! These will give you stand-out in a very competitive field.
Is it your location? Are you located on the Wild Atlantic Way, Ireland's Ancient East, Causeway Coastal Route or Ireland's Hidden Heartlands?
Are you one of the Northern Ireland's Embrace a Giant Spirit experiences?
Are you near any of the film locations for Star Wars or Game of Thrones?
Is your city location well served by public transport or within walking distance of key attractions and or dining out venues?
Have you won any awards?
Do you offer refreshments on arrival, a welcome pack for self-catering properties or do you sell any local produce / gifts?
Do you offer home cooking using locally sourced produce? Do you get great comments on your homemade brown bread, scones, tray bakes or Irish Stew? Do you have lots of recipes to share?
Have you wonderful testimonials from previous visitors? Use them! Future visitors are really influenced by what other visitors have said about their own experience.