French travel professionals check out Ireland
A group of French tour operators and travel agents has been exploring Ireland – as guests of Tourism Ireland and Fáilte Ireland.
The aim of the travel professionals' visit is to familiarise them with Ireland and our superb tourism offering, so that when they return home, they will be better informed and more enthusiastic than ever about Ireland, when advising their clients about planning and booking their holidays here.
The group's busy itinerary included the Irish National Stud & Gardens, the new International Rugby Experience in Limerick, Cliffs of Moher, Doolin Music House, the Burren Smokehouse, a food tour of Galway city, Athlone Castle, Windmill Lane Recording Studios, Airfield Estate and Trinity College.
Monica MacLaverty, Tourism Ireland's Manager Southern Europe, said: "Tourism Ireland was delighted to invite these French tour operators and travel agents to visit Ireland, to experience at first-hand the wealth of things to see and do here for French holidaymakers.
"Working with the travel trade is an important element of Tourism Ireland's promotional activity in France, so fact-finding visits for groups like this are really important. Seeing is believing – and our aim is that when they return home, they will be even more enthusiastic about the destination, helping to secure a greater share of their business for Ireland in 2024 and beyond."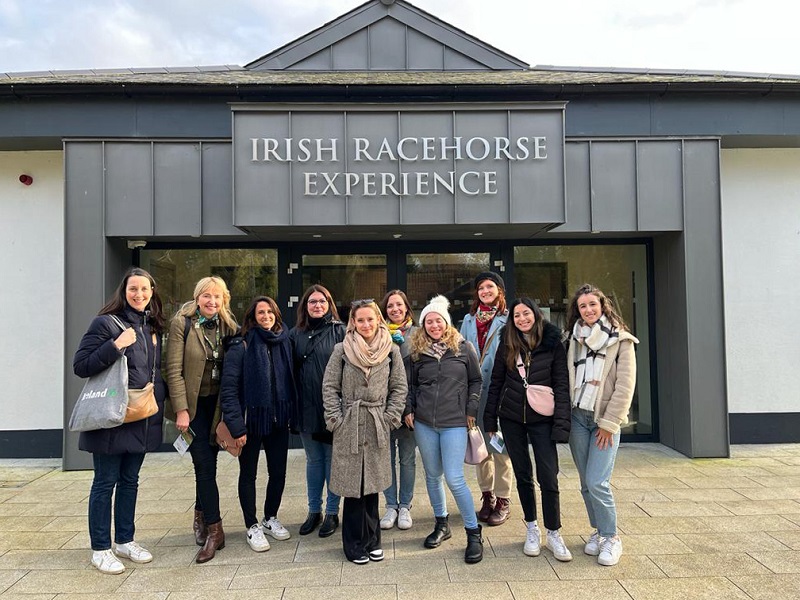 French tour operators and travel agents with Christine Blanc, Tourism Ireland (left), and tour guide Elisabeth Flanagan (second left), at the Irish National Stud & Gardens.

Notes to Editors:
Tourism Ireland is the organisation responsible for promoting the island of Ireland overseas as a leading holiday destination.
In 2019, we welcomed 11.3 million overseas visitors to the island of Ireland, delivering revenue of over €5.9 billion.
Tourism Ireland's international website is www.ireland.com, with 33 market sites available in 30 different countries in 11 language versions around the world.