India
About the Indian market
India is one of the fastest-growing tourist-generating countries in the world. It is an important emerging market and one that Tourism Ireland is committed to growing over the coming years.
While visitor numbers remain low by comparison with our more mature tourism markets, Tourism Ireland estimates that we welcomed approximately 52,000 Indian visitors to the island of Ireland in 2019 (+44% on 2018).
The British-Irish Visa Scheme makes it easier for Indian nationals to visit both Ireland and the UK, including Northern Ireland, on a single visa.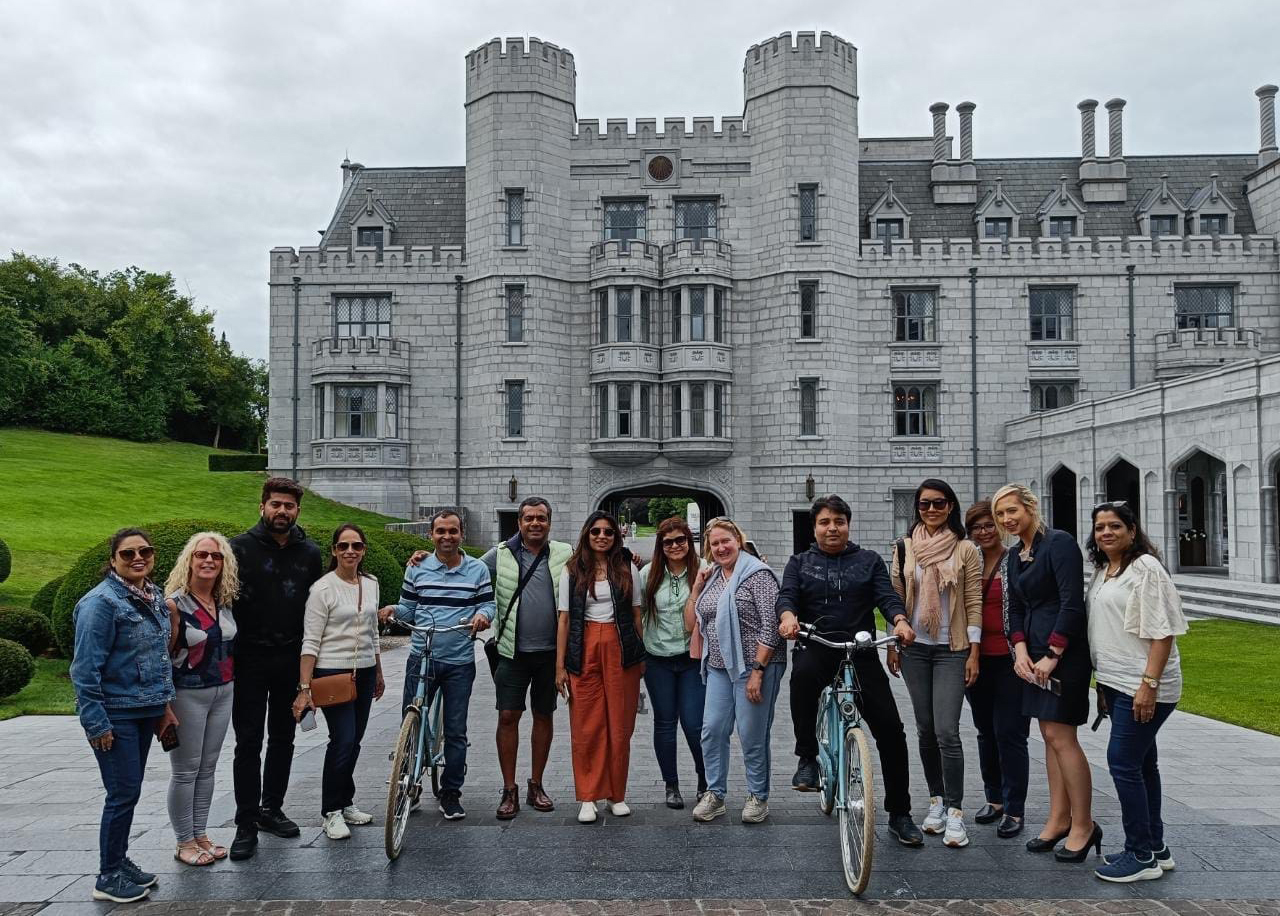 Indian travel agents visiting Adare Manor on a fact-finding visit of Ireland.